Stand Up Paddle boarding or SUP as it is commonly refered to is a great outdoor, on water activity that can be shared with friends and family, or enjoyed solo. We will try and outline some of the reasons why people do SUP (Stand Up Paddling).
ANYONE can SUP! People of all ages are doing Stand Up Paddling. We have people as young as 5 years old on the boards and the sky is the limit age wise (One of our clients was 76 years young!)
The boards we use at PSP for stand up paddle board lessons are very STABLE and easy to learn on. We have one of the widest range of SUP boards in Canada for people to use/try at our lessons.
You can do SUP (Stand Up Padlle boards) with a group of friends for a unique birthday experience or a fun corporate event.
Or just spend some quiet time with a best friend!
Stand Up Paddle board can be racing in and our of shore breaks.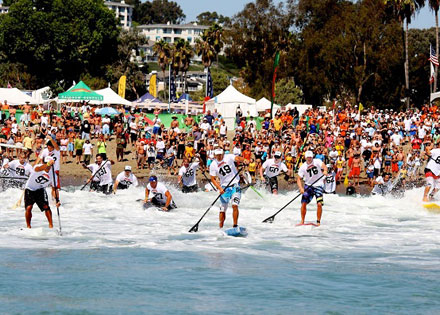 Or sunset paddles with friends. Nothing helps ease away the work day stress like a SUP session on one of Ontario's lakes or rivers.